Perfect for any Venue where kids Are Present! The kids start with tattoos, then DJ Silly takes over. There is fun games like freeze dance, Limbo and I also offer glow rave dance parties where the kids will get glow rings and dance to really cool music.  See below for full details. Remember, there are never any lines, so kids are never bored.
I have a wonderful variety of tattoos, over 500 different choices, from Monster Trucks to Race Cars, Pirates to Dinosaurs, Justice League to Sponge Bob, All The Disney Princesses, and much more!
The great thing about tattoos, unlike balloon animals or face painting, the children will not have to wait in line. They will be permanently engaged from the start and they choose what they want! Click here for an example!
Also Included is really cool music for the kids to dance to. Better than Zumba, more fun and structured then Bounce Houses. For a little extra charge,  I will give the kids glow rings so we can have a child-friendly rave party.
---
Remember:
There are No Lines with the tattoos, unlike boring Face painters and balloon twisters. So kids are not bored waiting for their turn!  Face painters can not come close to the tattoo designs the kids can choose from.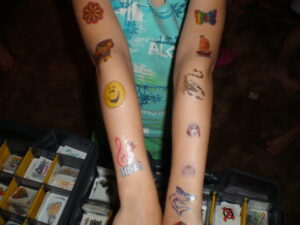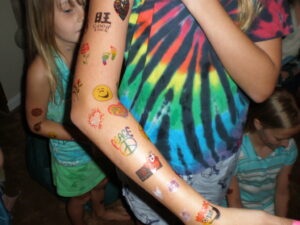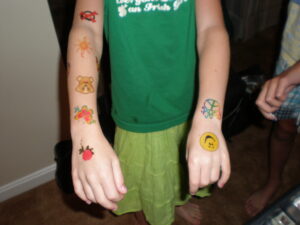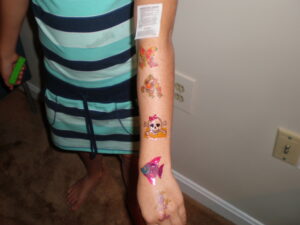 ---
Prices!
$150.00 for 30 minutes (Tattoos Only)
$250.00 for 60 minutes ( Tattoos and Dancing)
Add Glow rings for only $1.50 a child (dark room would be ideal for this)
---